About Us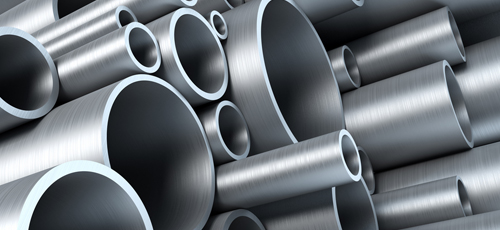 Aljoubah Regional Company (ARC) Ltd. is one of Kuwait's leading procurement companies. We supply a wide range of products such as primary equipment for Coalbed Methane (CBM) fields, Oil & Gas fields, exploration drilling, operation, and production, including tools, accessories, as well as both consumable and durable materials. We represent numerous manufacturers, offering a wide variety of goods to buyers to maximize your cost savings. As global specialists we are skilled at procuring the highest quality and most economical supplies, ranging from countries like the United States, South Korea, Japan, several European countries, as well as both China and India.
Our success and tremendous achievements over the years are a reflection of our dedication and commitment to providing premium quality products. All goods are sourced or manufactured to comply with API specifications, industrial standards, or in accordance with our customers' special requests. Our factories guarantee the use of OEM and/or premium materials to assure superb quality. Additionally, our in-house and third party Quality Assurance inspection teams will monitor the whole manufacturing process from beginning to end to ensure that your order matches your specifications...
We are the registered contractors for many major oil companies in Kuwait, including KOC, KNPC, KGOC, and more. We have developed excellent long standing relationships with a number of leading manufacturers of oil field supplies. Consequently, we are able to obtain high quality products and equipment for our customers at extraordinarily low prices.
Aljoubah Regional Company is committed to offering its customers the highest quality of specialized products to enhance production and accelerate our clients' ROI (Return On Investment). We focus on achieving this objective by supplying the best products, in the most economical manner, while still protecting our people and the environment.
We strive to achieve quality and delivery standards that outshine the rest of the oil field services in the market. We aim at gaining industry confidence and increasing our market share with the highest level of client satisfaction achieved through providing made-to-order products for our customers. We will capitalize upon the investments and offerings through trust, integrity and the satisfaction of our customer.
Aljoubah Regional Company for General Trading strives to be a leading solution provider and supplier in the GCC region, operating in conjunction with National and International companies. ARC focuses on providing various upstream oil field services and customized solutions to meet the needs of our customers. We provide a continuous, uninterrupted availability and provisioning of supplies to meet the growing needs of clients in the oil and gas industry.
ARC provides full logistical services for General Provisioning with our technical and professional teams to ensure a successfully completed transaction. From RFQ and onwards to vendor selection, order placement, production process control, Quality Control & Quality Assurance inspections, packing, shipping and payment transaction, we are there every step of the way until delivery to ensure your satisfaction.
● Product descriptions
● Quantities
● Specifications
● Delivery Time
● Delivery Point
● Total Costs
● Special Terms and Conditions
● Custom Requests
Let us do the work for you. Simply tell us what you need and we will submit the best offers from top manufactures and suppliers, including CIF or FOB.
We pre-qualify all manufactures or suppliers to make sure they can meet your requirements. This leaves you free to select the one that suits you best, based on cost, specification, delivery time, payment terms, etc.
We monitor and review the Purchase Order (PO) process, product specification, terms and conditions, and any special conditions in the quotation. We are always available and happy to review your order with you.
Production Process Control
We maintain steady communications with manufacturers and suppliers regarding schedule, planning and production. We consider it part of our duties to send our own technicians or Third Party Inspection (TPI) agents for production inspection.
All orders must go through final inspection, either by our in-house inspection team, or professional TPI agents, before we will release the cargo for delivery. All details of quality inspection, packing reports, and documentation will be reviewed, verified, and recorded.
Goods Delivery and Payment Transactions
We will ensure prompt delivery and efficient payment transactions via sophisticated order tracking within our business systems.